Save the date for May 21, 2022!
Now Two Dates to Choose From!
Saturday, May 22, 2021 (8:00am)
Sunday, May 23, 2021 (8:00am)
Experience the trails at The Forge-Lemont Quarries with beautiful 10K course.
Chip-Timed 10K Run/Walk

Beautiful trail course through The Forge - Lemont Quarries

Unique Short Sleeve Performance Shirt

Spring Trail Chase 10K Collector's Trail Badge Sticker

Professional announcing by Chicago running legend Dave Kappas!

Overall and Age-Group Awards

CARA Runners' Choice Circuit Race!
Feel your impact in this crazy-soft sustainable tee that's fabric uses an equivalent of up to 6 recycled plastic water bottles.
Two Dates to Choose From:
Participants may choose during registration to race on either Saturday, May 22 or Sunday, May 23.

Participant registrations are only valid for the date selected during registration.

Two dates are being offered due to capacity limitations per COVID19 guidelines.

See our FAQ below for more details, including information on changing registration dates or participating on both dates.
​
Event Day Schedule (May 22nd and May 23rd)
6:30 a.m. - Venue open

7:50 a.m. - Deadline to report to Start Wave

7:50 a.m. - Pre-Race Announcements / Instructions

8:00 a.m. - Start​
Registration Fees [SOLD OUT]
Early Bird - $36 - Limited to first 100 persons to register, or through February 28 (whichever comes first)

Early Bird pricing is sold out. Registration reached 100 persons after 3 hours, and 42 minutes. ​

​Regular - $40 - Through April 30

Late - $44 - Through May 21

No Event Day Registration

CARA Supporter Level members save 10%! (Discount credited automatically after member login on form)

Capacity is limited to 300 persons!
​
Course
Description: The course is generally flat. The trail surface is primarily well-maintained crushed limestone, with some wooden surface bridge crossings, some gravel, and wood chip. The route begins within "The Lawn", which is The Forge's outdoor music venue. The course proceeds along the Illinois & Michigan Trail Passage, through the Lemont Heritage Quarry Trails, and through The Forge Adventure Park grounds. The surroundings are mostly wooded, with scenic views of the adjacent water-filled quarries and the adventure park.

Map: The course map can be found HERE.
​
Awards
Recognition awards provided to the top three males and females overall.

Recognition awards provided to the top three males and females in age-groups (14 & Under, 15-19, 20-24, 25-29, 30-34, 35-39, 40-44, 45-49, 50-54, 55-59, 60-64, 65-69, 70-74, 75-79, 80-84, 85 & Over), overall award winners will not be included in age-groups.

Due to event start procedures, chip finishing times will be used for all awards to ensure final results are determined by participant's finish times from the point they cross the start line, to the point they cross the finish line, regardless of start/finish order.

Race results from both Saturday and Sunday will be combined for awards.
​
Packet Pick-Up ​
Thursday, May 20(11:00 a.m. to 6:00 p.m.) - Running for Kicks [Palos Heights]

Friday, May 21 (11:00 a.m. to 7:00 p.m.) - Fleet Feet South Loop [Chicago]

Saturday, May 22 (11:00 a.m. to 5:00 p.m.) - Peak Running [Burr Ridge]

Packet mailing is available during registration or may be added by logging into your participant account. (Deadline to order is May 10, 2021)

NO RACE DAY PACKET PICK-UP. This is to limit gathering.

Participants may attend any location.

Friends and family may pick up for a participant with a copy (printed or digital) of the participant's confirmation or ID

*For Sunday race participants only.
​
Travel / Parking
Location: The Forge, Lemont IL (1001 Main St., Lemont)

Travel information may be found in the Participant Guide (Available by May 1)
​
Event Capacity / Finish Cut-Off
Participation will be limited to 300 persons per date.

Participants must finish within two (2) hours after the last on-time start (no late starts).
​
Start Wave Assignments / Procedures
Procedures have been designed to fully meet local gathering and safety guidelines for events. Please review our participant guide for updated procedures based on current guidance (updated 5/17/21).

The event reserves the right to adjust these procedures based on participation levels and or for changes in gathering guidelines or procedures.

Additional participant safety expectations are outlined in the sections below.

Start Waves will begin to be assigned prior to packet pick-up. Register early to ensure the best assignment.
FAQ / Policies
EnvyCrafts Mask
How long EnvyCrafts Mask last?
---
Our Mask last for months or long, but it is recommended to dispose the mask after one month everyday use for hygenic matter.
---
Does, Envycrafts fabric painted mask fades after wash?
---
No, Our mask is washable, iron and resuable. Use detergent wash to clean, dry in shade and iron the mask (do not steam). And make sure not to iron directly on fabric paint work.
---
How the fabric paint art work is doen on envycrafts mask?
---
We at Envycrafts all of our art work is doen by hand and by professionals. You can watch our video from here.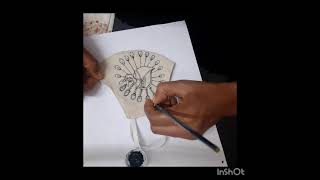 ---
How to decide the size of the mask and fits?
---
For Gents and Ladies we have three size variants (S - Standard, M - Medium, L - Large). S - Standard size is normal fit for all. And for Kids we have the size according to Age.
---
---
The Spring Trail Chase 10K is part of the 2021 CARA Runners' Choice Circuit. The Circuit provides a competitive structure and recognition for Chicagoland runners and clubs. The Circuit annually honors Chicagoland's top runners and clubs with Runner of the Year and Club Champion titles. Comprised of various race distances, the Runners' Choice Circuit providers all runners - both recreational and competitive - with the opportunity to chase personal, club, and competitive goals.
This race is CARA Certified for 2021 and has committed to following the CARA Best Practices Guidelines, a set of standards for quality, safe and operationally sound races.
Guidelines and expectations apply to both vaccinated and unvaccinated persons. Last updated 5/19/21.
​
Participant Guidelines / Expectations​:
Do not participate if you are feeling sick or ill, and or have a fever, or if you are unvaccinated and have been in contact with someone unrecovered from COVID-19.

Persons from high-risk groups for COVID-19 complications should consult their physician before participating.

Participants are encouraged to avoid traditional forms of physical contact (handshakes, high-fives, hugs, partner stretching, etc.), as well as close group gathering (group pictures, etc.).

Do not spit or blow nose while near others.

Do not share personal items, such as hydration, energy gels, towels, etc.

Participants may be required to exit programs/events temporarily or permanently should their actions not meet expectations and or they are creating risk for themselves or others.
​
Mask / Face-Covers:
All participants must wear a mask or face cover when entering the venue, anytime when they are unable to physical distance (6 feet), and at all common areas (including, but not limited to, Start Wave Organizing, Start Line Corral, Restrooms, Medical, etc.). Masks can be removed in The Lawn when physical distancing is maintained and not organizing at a common area.

Masks/face covers may be removed after the start of the race while on course.

Dry masks will be available after the finish for those in need.

Volunteers and staff will wear a mask or face cover at all times within the main event venue and at aid stations.​ Course marshals may remove masks when they are able to physical distance.

The event understands our requirements in some cases are above CDC requirements, but in an effort to protect participants (including those underage for the vaccine) who have not yet been fully vaccinated, and to respect the concerns of participants who registered under different guidelines, we have developed these expectations.
​
Hygiene:
Hand sanitizer will be available.

Indoor restroom buildings, with hand-washing, capabilities are available.
​
Hydration:
Participants are encouraged to bring and run/walk with their own hydration bottle pre-filled.

Bottled water will be provided on course and at the finish post-race.​​
​
Gathering Procedures:​
The event will have a total capacity of 300 per day. Cook County allows events to have a capacity of 15 persons per 1,000 square feet of event space. The Lawn is nearly 50,000 square feet.

The event reserves the right to adjust these procedures based on participation levels and/or for changes in gathering guidelines or procedures.​
​
Spectators / Non-Participants:
Non-registered persons, friends, and family may not enter the start/finish area or Start Wave pods. They must remain on the north side of the I&M Canal (parking side).
The Spring Trail Chase part of an exciting series of trail races for the Chicagoland running community. Brought to you by the Chicago Area Runners Association, the CARA Trail Series will feature Spring, Summer, and Fall trail races in 2021 at The Forge Lemont Quarries.
Support local runners by volunteering for the Spring Trail Chase 10K. A variety of roles are available, and no experience is needed. Your support not only impacts runners on event day, it helps CARA, a 501c3 not-for-profit, and their work to support the running community throughout Chicagoland.
​
Volunteer for May 22, 2021 - Sign-Up Has Ended
​
Volunteer for May 23, 2021 - Sign-Up Has Ended
​
Volunteers should be at least 14 years old. All volunteers receive an event shirt!